Profile
Our Department provides sensational and solid foundation to the technical field. Engineering and Technology is entirely meant for comfort mankind it includes various disciplines like Mechanical Engineering, electronics and telecommunication, Civil Engineering, computer Engineering and Technology, Information technology.
The overall growth of all these discipline based on the development in fundamental science and their conceptual learning too.
In the Age of science' knowledge of Physics is essential for every body because of its immense value in our everyday life its principal, laws, hypothesis, concept ideas are playing important role in reinforce the knowledge of technology.
Chemistry gives knowledge of materials their properties and application. Chemistry is a basic science subject. It gives knowledge about chemical properties of Engineering materials, selection of materials for engineering applications in various fields. It provides input for better understanding of other core technology and technology subjects. The core Knowledge of environmental effects brings awareness in students about the precautions and preventions to be taken to reduce the ill effects. It has a great contribution in medicine, evolution of aircraft emission impact studies, Electrochemical industry, Preventive metallic coatings, plastic, rubber, adhesives industrial waste & treatment processes, ceramics, cement, paint and pigments, food industry, electrical insulating material, pharmaceutical, purification of water, fertilizers, in nursing and everyday life.
Physics is an exciting intellectual adventure that inspires young people and expands the frontiers of our knowledge needed for the future technological advances that will continue to drive the economic engines of the world. Physics contributes to the technological infrastructure and provides trained personnel needed to take advantage of scientific advances and discoveries. Physics is an important element in education of chemists, engineers, computer science, earth science, agricultural, biological and environmental science, plus astrophysics and cosmology subjects.
Physics improves our quality of life by providing the basic understanding necessary for developing new instrumentation, and technology for medical applications such as computer tomography, magnetic resonance imaging, positron emission tomography, ultrasonic imaging and laser surgery.
Mathematics develops logical thinking analytical and systematic approach, which is essential to analyze and comprehend technical problems and principles.
English and communication skill, and life skill, develops oral and written skill of language, so that the students can present themselves emphatically in today's world of advertisement
Programs
Departmental Activities 2019-2020
Induction Program of FE on 2/08/2019 :-
Departmental Activities 2018-2019
Survey Camp,Bhadardara on 17/02/2019 to 19/02/2019 . :-
Plant Field Visit at NMMC Water Treatment,Seawoods, Navi mumbai on 28/01/2019 . :-
Department organized parents teachers meeting . :-
Guest Lecture on Maths Techniques " On 14/01/2019 :-
Departmental Activities 2017-2018
Seminar on E-Learning Process " On 16/02/2018 :-
Plant Field Visit at NMMC Water Treatment,Seawoods, Navimumbai on 12/02/2018. :-
Guest lecture on Stress Management & Ethical Values" On 31/01/2018
F.E. Orientation Programme :-
Department of engineering sciences & humanities had arranged Induction Programme for FE newcomers' students on 11th Aug '2017. Through this programme, the FE HOD Mrs. Y.D.Wasu introduced the students to the Saraswati Institute Of Techonolgy . The Programme included introduction of all faculty members, non teaching & office staff & the infrastructure as well as laboratories & Library. A detailed list of rules & regulations about discipline & other official formalities was instructed to the students. Students were made aware of syllabus, tests, term work, practical exams & overall academic pattern to be followed in the duration of the first year of engineering.All the HOD of respective Department presented the Departmental presentations. Hon. Principal also addressed the gathering & wished all the students a warm welcome and a great success.
Successfully Running Activities
1.Every week Test Series is going successfully in First Year (All Division).
Internal practical test before Final exam is going successfully with lots of improvements.
Prelims exam before board exams.
Viva Voce during practical period.
Guest lecture & expert lecture series.
Project & quiz competition.
Audio –Video, Demo Lectures & many more.
Activities conducted for the staff & students improvement:-
Conducted a Spoken English and Soft-skills development course for first, second and third year Students of RVIOT.The duration of the course was 40 hours.
A spiritual speech was delivered by activist from bramahakumari.
STUDENTS ACTIVTIES:-
Felicitation Programme of the students:-
Extracurricular activites:- Tree Plantation
Fresher's Party
Sports-2014-15
MARATHON :-
Almost all the students participated in MARATHON 2013 held at Kharghar by Saraswati education society. The theme of this Marathon was "Women's Safety & Students Wellness". Mrs.Archana Ghodake & Mr. Anwar Shaikh Faculty from first year department worked as organizer for this mega event.
Industrial Visits
Industrial visit & Historical Visit was organized for the 1stYear student to the Bombay Rayon limited, Silvassa Gujarat.
Conducted "Srinivasa Ramanujan Maths Competition 2013":-
Department Conducted "Srinivasa Ramanujan Maths Competition" at chapter level under Indian Society of Technical Education so as to develop the Mathemathecal Skills"Srinivasa Ramanujan Maths Competition". The exam was headed by Mrs. Supriya Chavan lecturer in chemistry. Near about 83 students participated .Out of this 05 students qualified for Zonal Level.
Intercollegiate Participation:-
Many students of first year participated in intercollegiate robotics competition held at Saraswati College of engineering at electronics & telecommunication department.
Cultural Activities:-
The record number of students participated in the cultural events during our annual fest Nakshatra-2014 and bagged a number of prizes too.
Faculty Profile
Designation
Incharge HOD
Department
Sciences & Humanities Department
Date of joining the institution
29/03/2010
Qualification
UG :- B. Sc, B.EdPG: – M.Sc.
Total Experience in years
Teaching : 13 year
Industry : 2 year
Total Paper Published
National  : 9
International: 1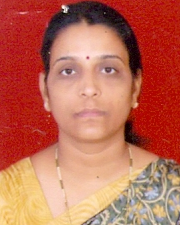 Designation
Lecturer
Department
Sciences & Humanities Department
Date of joining the institution
10 sep 2008
Qualification
UG:- B.EdPG:- M.A.(English)
Total Experience in years
Teaching  : 10
Total Paper Published
National  :
International: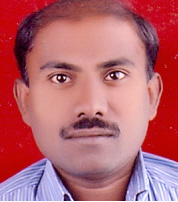 Designation
Lecturer
Department
Sciences & Humanities Department
Date of joining the institution
1 Jul 2009
Qualification with Class / Grade
UG :- B.Ed PG :- M.Sc.( Maths)
Total Experience in years
Teaching : 9 year
Industry:
Total Paper Published
National  :
International: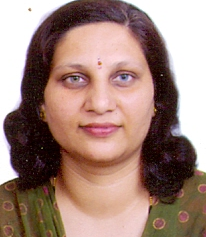 Time Table
REGULAR TIME TABLE 2018-19 
---
Academics
ASSIGNMENTS
---
ACADEMIC CALENDER 
---
---
FRESHERS HANDBOOK 
---
---
Model Answer Paper FE1G
---